Photographer




Amy is a Published Professional Portrait Photographer located in Fredericksburg, Virginia. Amy is the owner and Photographer of Little Fredericksburg Photography specializing in maternity and newborn portraiture. Amy Sudbeck's studio is located here in Fredericksburg less then two miles from i95.

Amy has a background in business and graphic arts design. She attended both Strayer University as well as The Art Institute of New York. With 9+ Years of experience she is one of the most trusted maternity and newborn photographers here in Fredericksburg!

Amy's work has been published numerous times by Best Newborn Photographers, Newborn Magazine, and has also been featured and published by The Snap Society, Beauty Revived Magazine, and Beauty and Lifestyle Mommy Magazine. Amy is also a member of the International Association of Newborn Photographers and The Bump Society.

---------------------------------------------

Hello! My name is Amy and I am a Professional Portrait Photographer specializing in Newborn and Maternity Portraiture. My studio is located in Lees Parke in Fredericksburg, VA.

I was born in New York City and I have settled into a beautiful life here in Fredericksburg, Virginia with my wonderful Husband, 3 Kiddos (Ages 19, 10, and 6.) and two English Bulldogs that drive me crazy more often than not. If I'm not behind my camera or editing in my office I can be found at Starbucks or Wawa for fresh coffee.


Process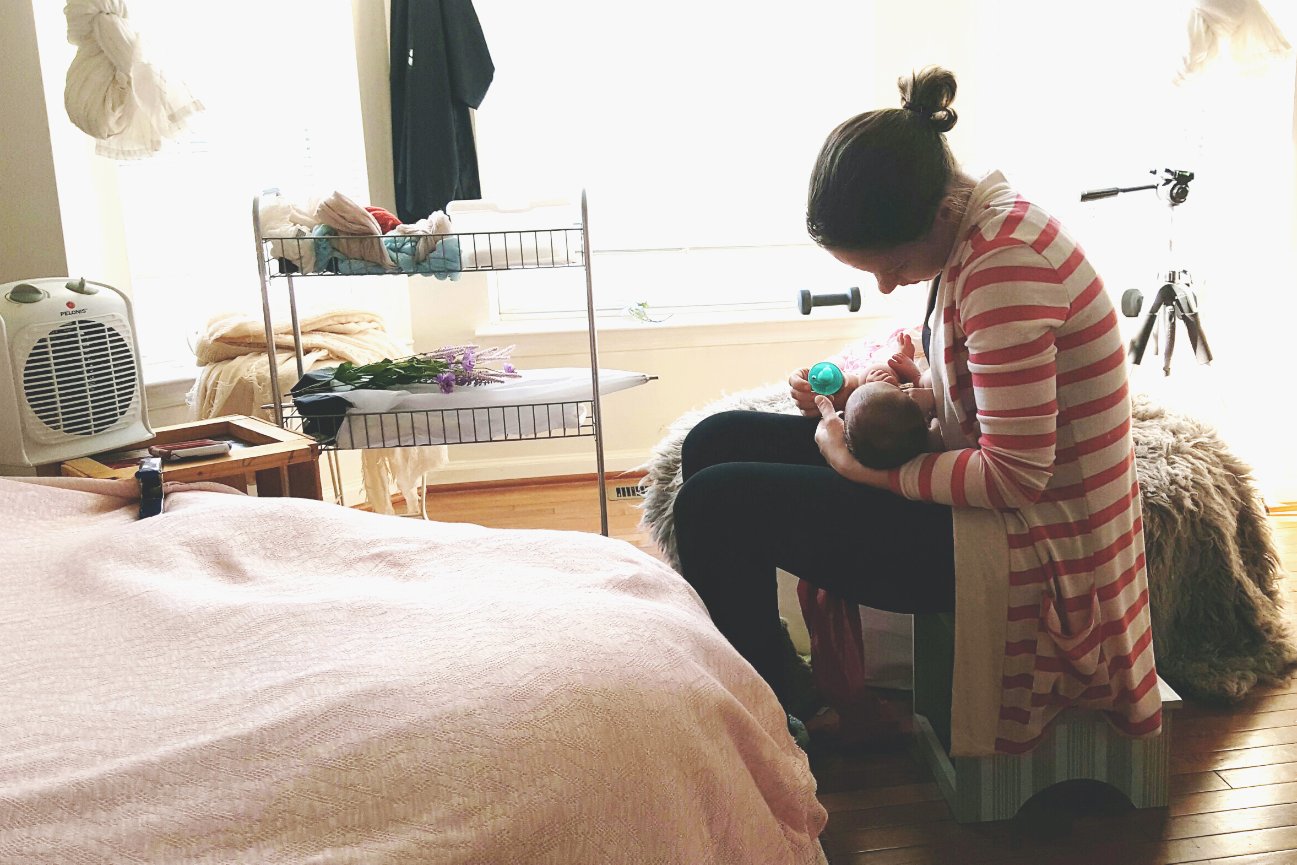 Many clients wonder what they should expect during their photo session. We create a fun, personal experience for you and your family so that when you receive your finished photographs, you'll cherish not only the images themselves, but also the memory of creating them. If you are relaxed and happy during your session, that will shine through in your photographs as we capture the moments that show why you are unique.


Consultation

First, we will set up a time to talk over the phone to give me the opportunity to get to know you and your family and for you to get to know me. I'd like to learn about your personalities, your passions and your goals for your photo session. I'd love to hear your ideas and share some of my own. We'll go through each step of the process so you will know what to expect and will feel relaxed and comfortable on the day of your session. I will answer any questions you might have and offer tips for how you can make things go as smoothly as possible during your photo session.



Booking

After your consultation, we will work with your schedule to determine the perfect date and time for your maternity session. After securing your session investment I will reserve the date and time for your session. For your newborn session we will schedule a 'tentative' session date for one week after your due date. This date is tentative as we typically do not know when your baby will make his or her arrival. Once your baby is born we can schedule accordingly. Please by all means enjoy your baby and reach out when you are home and comfortable. I absolutely love being on the call/text list and receiving hospital photos, but it is not expected in any way. It truly is an honor to be on that list!



Payments via debit card, or credit card. * Personal checks are not accepted.

Taking Photos

On the day of your photo session, we will meet at the location you have chosen, and the creative fun will begin! Maternity sessions generally last about 60 minutes (This varies depending on which package you have booked). You'll want time to relax and get comfortable in front of the camera as we bring out and capture your personality. On your session day, it is important for you and your family to be yourselves so your photographs can express who you really are. A fun and relaxing photo session results in great portraits you can treasure.

On the day of your newborn session, when you arrive at my home studio we will typically get started right away with your baby's portraits if he or she is asleep upon your arrival. Newborn Sessions generally last about 2 hours. Sometimes its faster and sometimes it takes a little longer. This is completely up to your baby so plan for at least 2 hours. The posing and picture taking does not take very much time, but time is almost always needed for feedings, changes, and sometimes just some mommy snuggles. I have a changing table, a big comfy glider and foot rest and most importantly a coffee maker!! :p There are plenty of chairs around for grandparents to be comfortable if they plan to come to your session.

Viewing/Ordering

After the photographs have been taken and each image has been professionally retouched, you will be provided with your very own personal online gallery to view your finished photographs. My turnaround time is about 2 weeks, sometimes less. This varies depending on the time of year. You can download your images directly from your gallery so there is no need to wait for your CD to arrive. You are welcome to order prints, canvases, and various gifts which are crafted by my professional lab. Print orders are optional and you are welcome to share your login details with friends or family.


Location and Props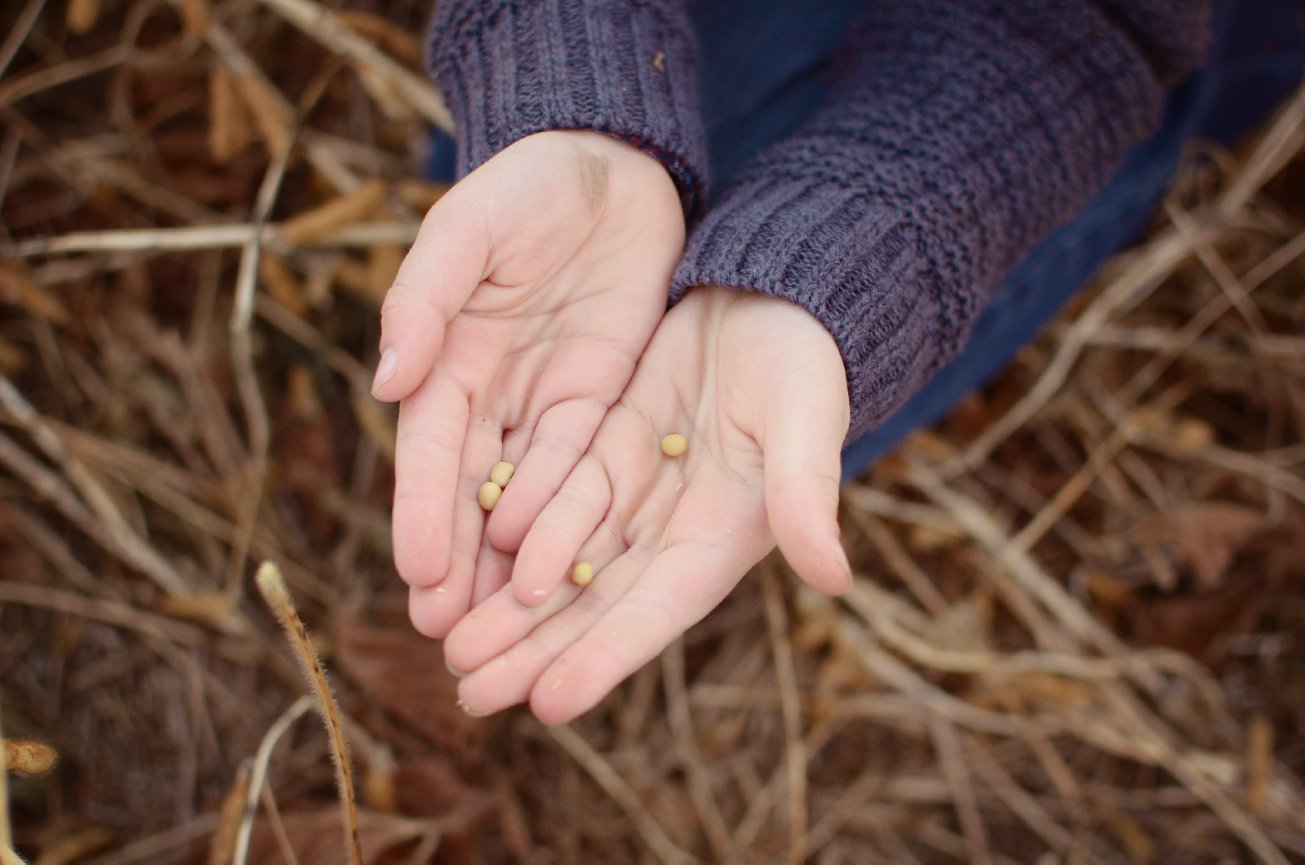 What location says something about you, who you are, and what you love? Choosing a spot that evokes memories or emotions will help you to be relaxed during your photo session, and it will add an extra layer of depth to your portraits.


Choosing a location

When deciding on a location for your photo session, it's important not to make a choice based only on what's visually pleasing. Consider the places that mean the most to you – where did the most special moments of your life take place? What location says something about you, who you are, and what you love? Choosing a spot that evokes memories or emotions will help you to be relaxed during your photo session, and it will add an extra layer of depth to your portraits. If you choose an indoor location for you session, keep in mind that natural light from large windows will provide the best result.

Picking out Props

Featuring an object in your photos can add interest and character to your photos. In choosing props, it's important to consider what objects have personal meaning for you and your family. Whether it is something with historical meaning for you, an item that represents a hobby or passion, or something that communicates an idea that is important to you, your props should help convey what is unique about you. A good prop might be a musical instrument, a book, an item of jewelry or even a family pet. Whatever you choose, it should be something that evokes emotion or makes a statement about you.


Clothing Tips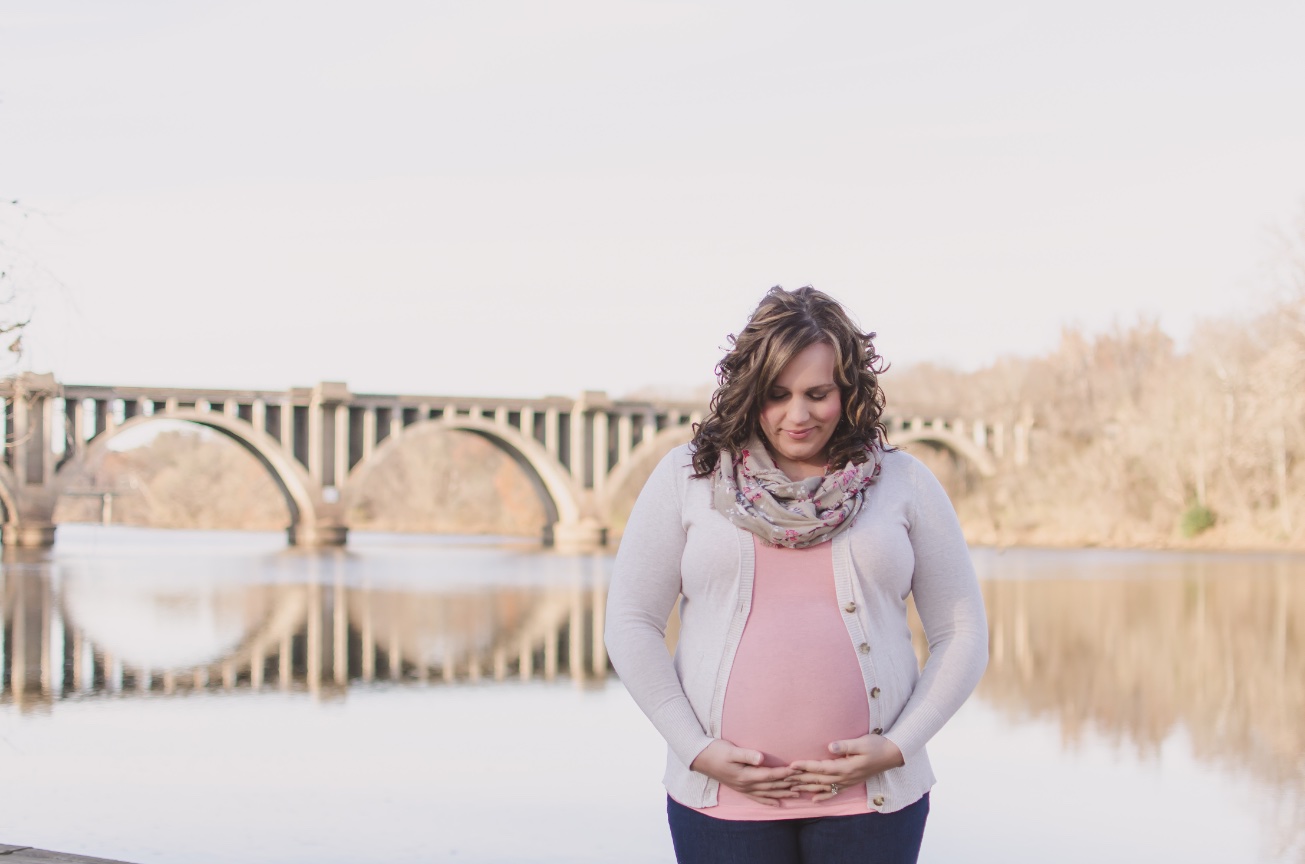 One of the most frequently asked questions from our clients is what to wear on the day of their photo session. There are lots of things family members could wear for a family portrait shoot, but for the portrait to turn out well, it's important that the family wardrobe is carefully planned. I've put together this guide based on my own experience with what looks great on camera.

When choosing clothing for your family portrait, I suggest that every family member wear the same tone, not necessarily the same color. Please, be wary of stripes, busy patterns, plaid, words and logos on your family's clothing. These things can be a distraction from your beautiful family. I like to keep the focus on the subjects. Simple clothing choices, such as loose fitting solid colors, are best for creating timeless family portraits.

Jeans, khakis, overalls, sun dresses; are classics for children and photograph very well. I especially recommend boys in jeans and plain tees, and girls in simple sun dresses; weather permitting of course. Please dress in the color white as little as possible, for this color often reflects light strongly. If needed, please bring a few outfits and I would be happy to help you make the final decision on what would best suit the look and feel you are trying to achieve.

Hats and accessories such as scarves and funky belts can be very effective. If children are being photographed together, choose clothes that are similar in style to give a more coordinated look. I love bare feet, and kids love it too. If you prefer shoes please make sure that they are in good shape.

If you want a trendier look for your child, then that changes things a bit. I love the timeless looks in the clothing previously mentioned, but also enjoy sessions with a trendier feel to it. I still caution against bold logos and the color white.


General FAQs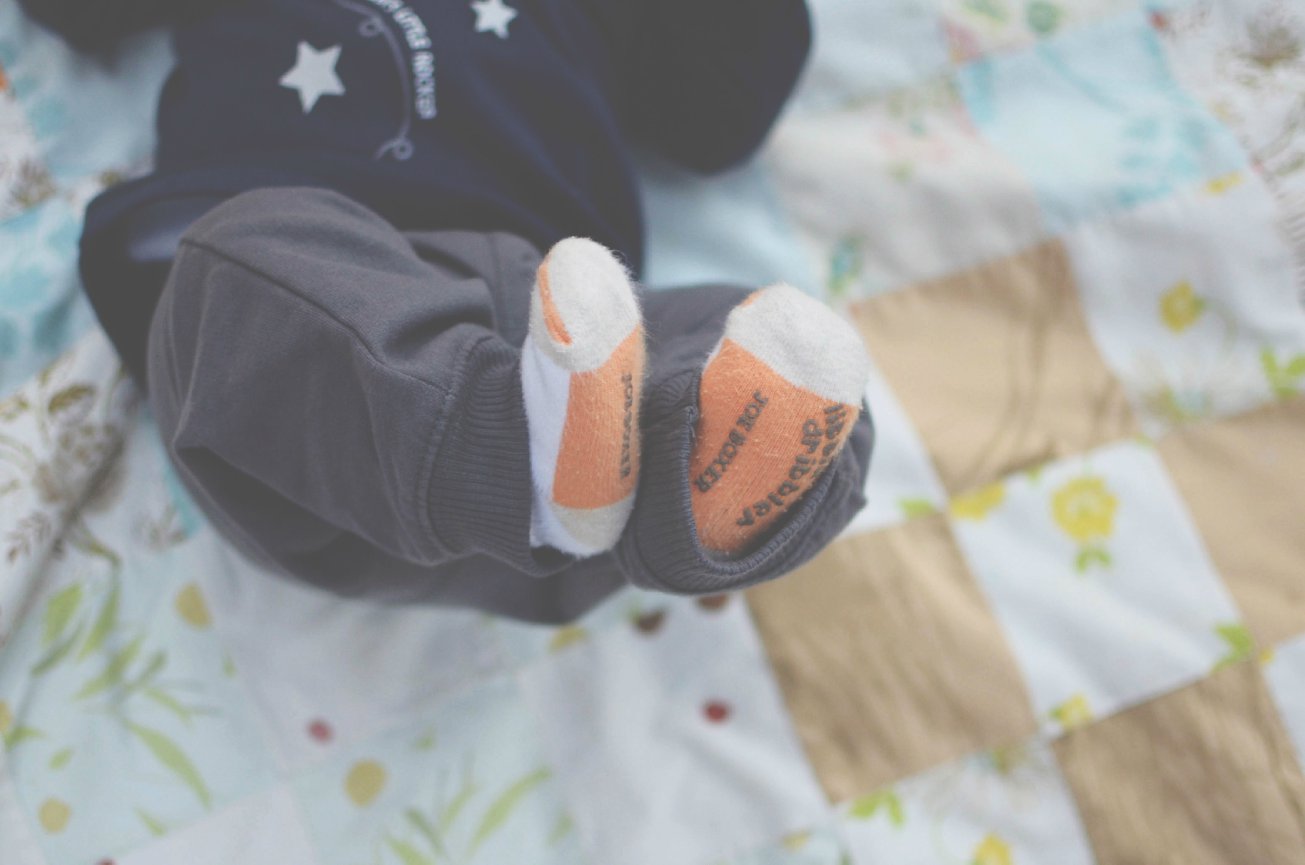 What is Custom Photography?

Custom Photography is a one of a kind photo experience created just for your family. Details are discussed prior to your session to ensure that we can come up with ideas and a location that fits the unique style of your family. Unlike chain studios there is no limit to what we can do. If you'd like to play a guitar sitting in a beautiful field with your family, or let your kiddos have a water balloon fight in the middle of Downtown Fredericksburg, we can bring all of your ideas to life.

What does the sesssion investment include?

Your session fee is a non returnable investment which includes the time for your session, 3-4 hours of artistic post processing of proofs, and personal, password protected online gallery to view and order prints and digital images.

How do I order my portraits?

Proofs are usually ready within 7-10 business days after your session. You will be able to view your proofs online and purchase prints and/or digital files in your very own password protected gallery. To ensure a quick turnaround for all of my clients, proofs are only available online for 30 days. We offer a large variety of print styles and textures to ensure the best quality and match for your home interior and decoration.


Newborn Session FAQs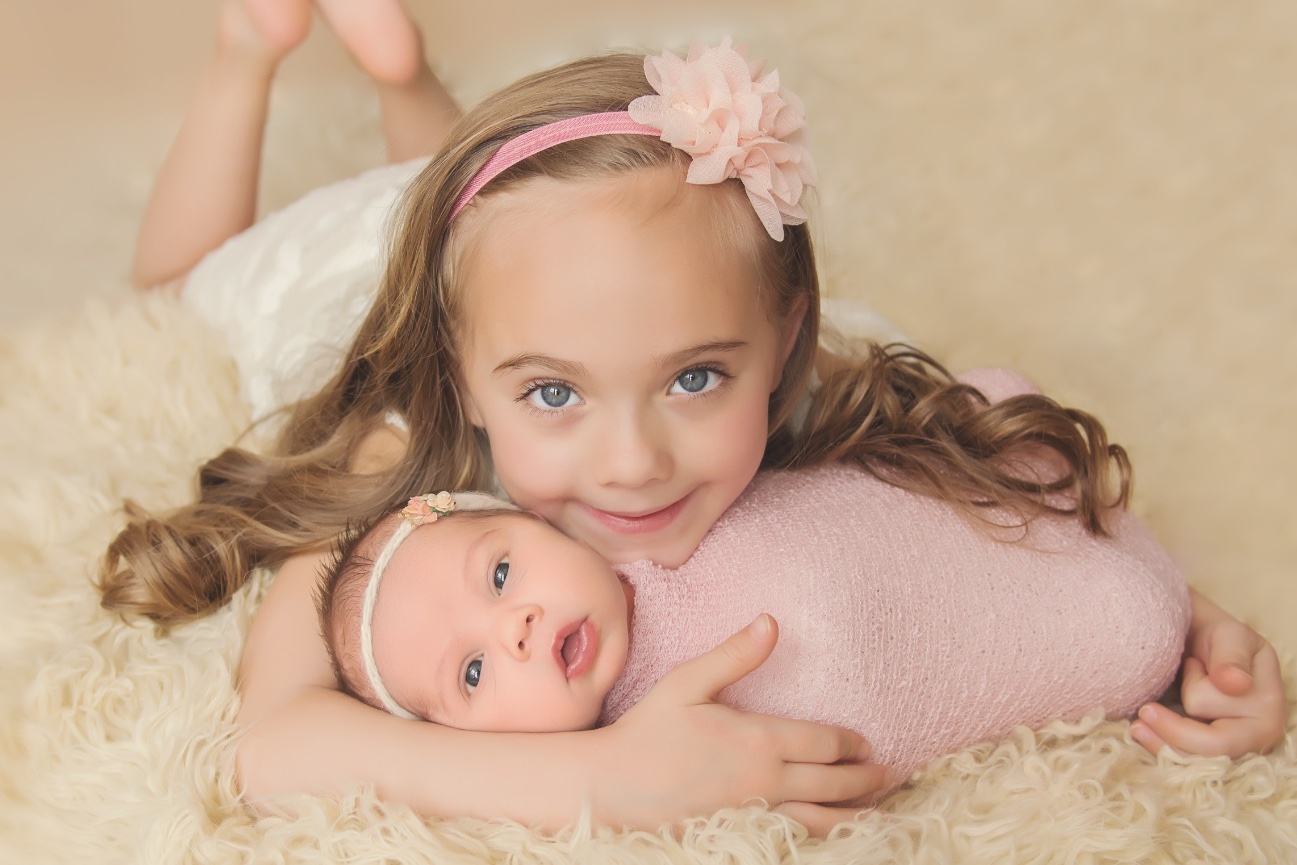 Schedule a tentative date for your newborn session.

If you are due tomorrow, or 6 months from now, it is never too late to schedule your session. We will schedule a tentative date for your session (usually 7 days after your due date). From there we will check in with you periodically to keep up with your progression. If you deliver early or later, we have the ability to trade dates with other expecting parents.

Scheduling a tentative date allows us to remain flexible and to ensure that we can have your session within 7-14 days after your new bundle of joy arrives! (We recommend having your session within the first 14 days of life to ensure that we can achieve the sweet curly, sleepy poses).

Once we schedule your tentative newborn session you will receive an email with more details about what to have ready and how your newborn session will be structured.

1. How long does the session take?

Our average newborn session is 2 hours; however it can take less than two hours or more than two hours depending on your new baby. Some newborns will sleep throughout the entire session and we finish within an hour. Some newborns become hungry during sessions and we stop for a feeding. We all know that with a newborn we are on their schedule. We can take as much or as little of time that we need.

2. What time of day would our session be?

If at all possible we always schedule our newborn sessions for first thing in the morning. Most newborns sleep more soundly at this time of the day.

3. Where will our newborn session be?

Your posed newborn session would be done in my home studio in Fredericksburg. Please click here to see our studio.

4. What do we need to bring if our session is in your home studio?

Just bring yourselves and your beautiful newborn. Pack your diaper bag as you normally would. You are more than welcome to bring special items of your own if you would like to include them in some of the photos. I have quite a collection of props and cute hats and headbands.

5. What if our baby is fussy?

We will take as much time as we need to capture your newborn portraits. We have plenty of time for soothing, feedings, changes, burping, etc. Your baby dictates our session together and we will go with your baby's flow. :)

6. What if our baby pees on your props?

It wouldn't be normal if it did not happen. Just laugh along with me!

7. Can we include siblings and other family members into some of the photos?

Absolutely! We keep these photos to a small amount of shots only because we have lots to accomplish during your newborn session.


Session Themes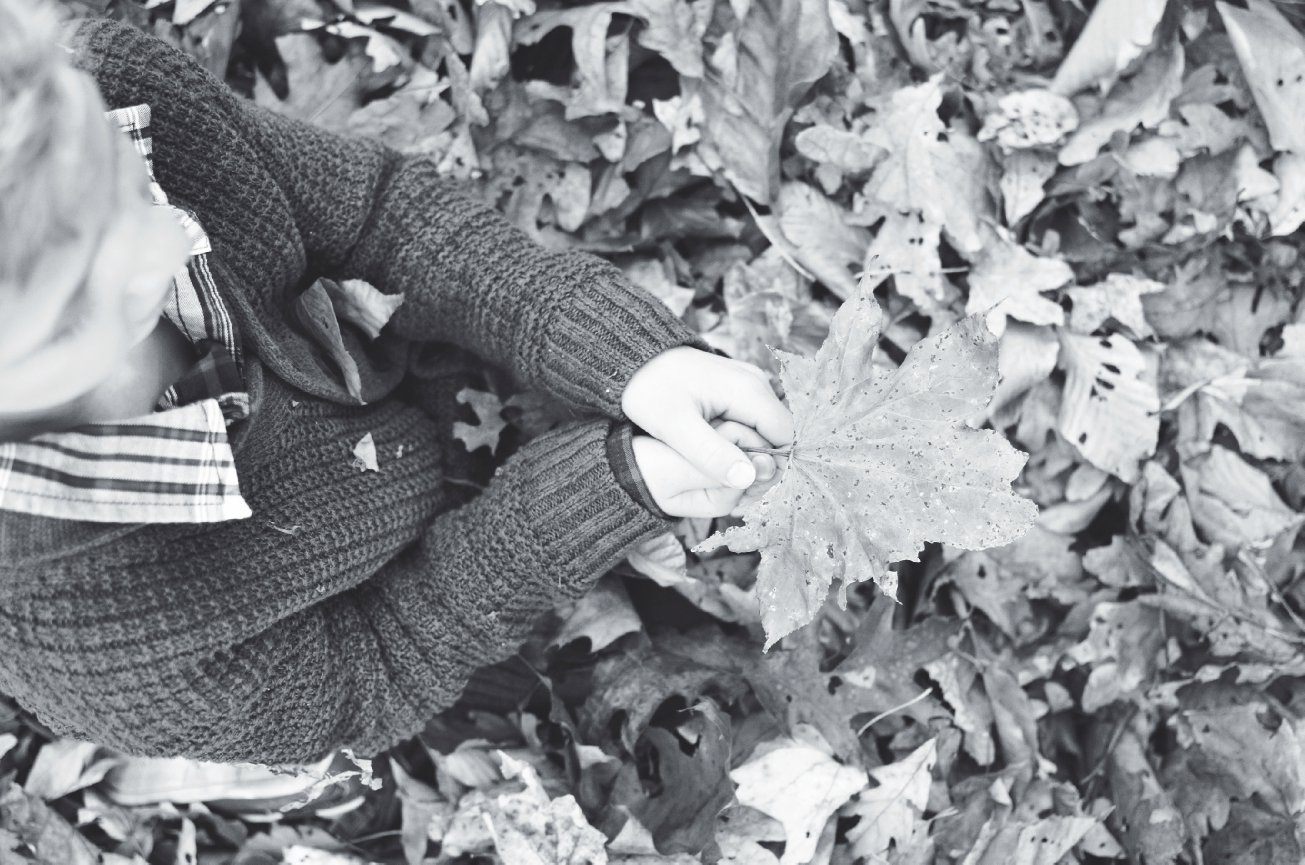 Newborn

Newborn portraits capture your little one during the first day of life. Whether in candid moments at home with Mom and Dad, or in artistic poses, a photo session with a newborn can be challenging, so expect it to take a little extra time and patience. It's best to schedule your session at a time when your baby is most likely to be calm and sleepy. (A full belly helps as well).


Up to 1 year.

Photos of your baby can be taken at home or at a location of your choosing. Consider selecting props, like a toy, a blanket or an article of clothing to highlight your baby's personality and to allow him or her to engage in an activity for more relaxed, natural photographs. In selecting objects, clothing and location for your session, consider what you would most like to remember about this period in your baby's life when you enjoy your photos in the years to come.


Toddler

For children older than 1 year, taking your photo session into the great outdoors can provide ample opportunity for candid moments of wonder and fun. Let your little one explore plants, wildlife, rocks and more in a safe outdoor location. Being in a park or any other natural setting provides perfect light for photography, adds beauty, and can keep your little one happily occupied during the process of getting great images.


Birthdays!

Children and birthday cakes can make for some unforgettable moments. Capture the memory of those first birthdays with a cake smash photo session. Frosting on a delighted little face adds humor and joy to those special occasions.


Session Day!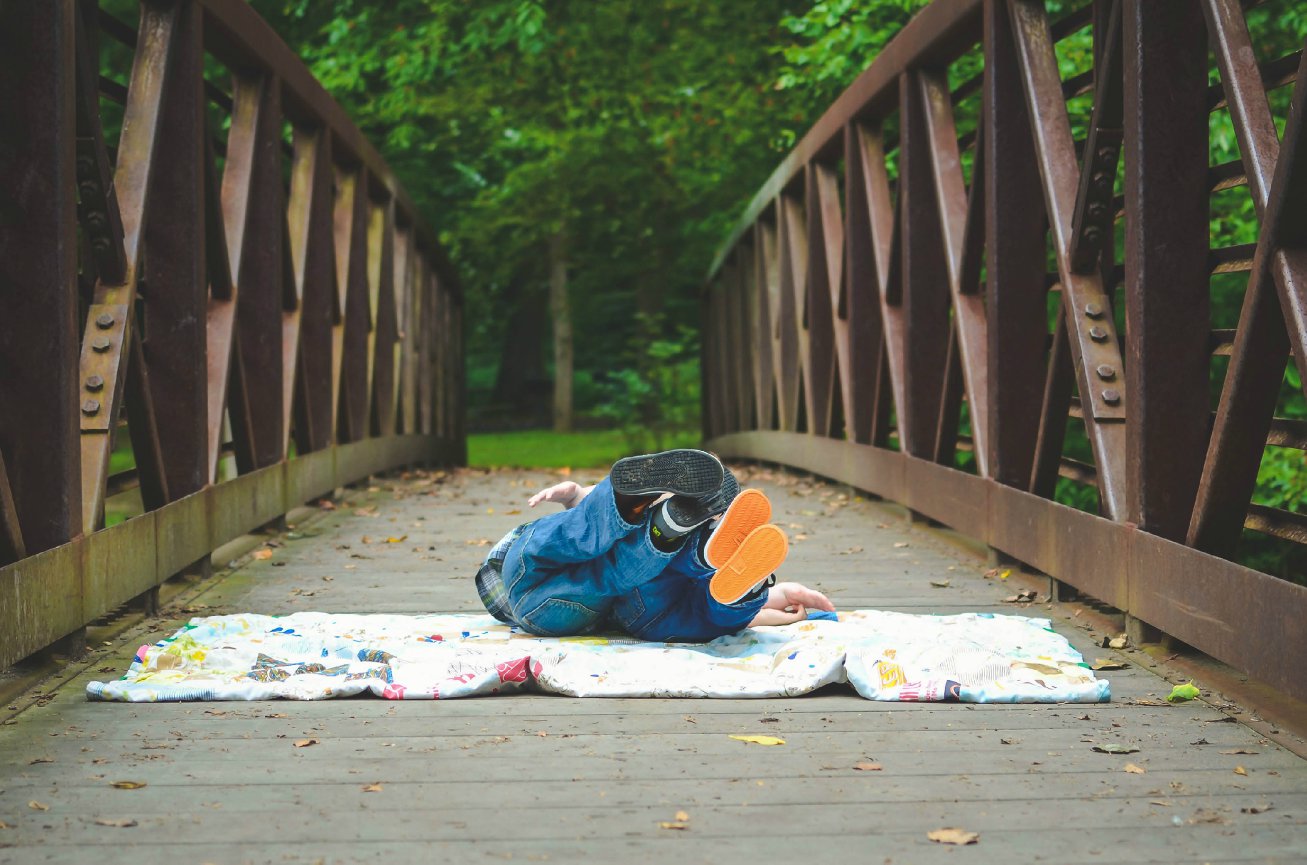 If this is your first professional photo session, you might have a lot of questions about what to expect the on the day of your session. Your session will be tailored to you, to make your experience fun and stress-free. During your initial consultation, we will discuss details such as scheduling, location, your family's schedule, and your children's temperaments and personalities, and answering all of your questions so you'll go into the experience relaxed and prepared. The goal isn't just to produce great photos – it's also to offer you an experience that you'll treasure.


Scheduling

Careful scheduling can be a key to success, especially when young children. We will schedule your session to work seamlessly with your family's routine. Taking into consideration things like mealtimes, naptimes, and your children's moods during particular times of the day can help to avoid problems and capture your children when they are happy, rested and at their best.


Weather

Outdoor photo sessions can be very rewarding, but they also depend on good weather. Excessive heat or cold can be hazardous to yourself, your family, and me alike. If bad weather threatens to interfere with a scheduled session, I will keep in contact with you as the day of your session approaches so we can decide whether or not to reschedule to another convenient time.


Patience

Children tend to go at their own pace and that's totally fine. On the day of your session, we will work with you and your family to make sure everyone has an enjoyable, relaxed experience. If that means your preschooler needs to take a break for a snack, or your baby needs a new diaper and a change of clothes, you should feel comfortable to take the time you need. I have learned throughout the years that a great photo session takes flexibility and patience. I never want you to feel rushed. To ensure the quality of my work I will not schedule more than 1-2 Sessions per day.


Staying Positive

When children are in front of the camera, an unfamiliar photographer, a new location, or being the center of attention might make them feel uncomfortable, making it more difficult to get that perfect shot. Many children may not always take direction as easily as others. I only use positive reinforcement and encouragement with the children that I photograph, to make the experience pleasant and stress-free for them. I encourage parents to always stay positive with their kiddos during their session, even when things might get frustrating. If your kiddos aren't happy it will show in the photographs. I have many years of experience and have surprised many parents with amazing portraits of their kiddos even when Mom and Dad were worried.


Maternity FAQs




Your Maternity Session

Whether it's your first or fourth, pregnancy is a rare, fleeting time in your life. Your body is transformed in beautiful ways to reflect the new life growing within. You are becoming a mother.

Maternity photographs quickly become treasured family heirlooms. I work with each client individually to create an unforgettable experience documenting a very special time in their lives. I believe baby bellies are beautiful and something to celebrate, commemorate, and share with your little ones as they grow older.

You may choose to have your maternity session as just the two of us; a private, intimate quiet affair; or we can include Dad, siblings, and close family members. This is your day, your session. You get to decide how you'd like it to be!

Choosing a Location

Whether it's in my studio, in your home, or somewhere in-between, the location of your photoshoot sets the mood and tone for the images! Some women are more comfortable taking photos in a home setting, while others prefer a beautiful park or field of wildflowers. I am willing to travel to locations around the area, or to your home, depending on what you decide. I also have a trove of my favorite local photo spots. If you don't know what you want, just ask; I'm always happy to make recommendations!

What to Wear

Do

• Maternity Gowns are Provided if you wish to wear one.

• Try for solids! Bright colors or muted tones can look amazing depending on the location you choose

• Choose clothing that is slightly clingy and stretchy to show off your form (cotton blends, silks, rayons) Choose clothing that defines your waist. It helps to define your bump from your chest line. A slim belt can help with this as well. :)

• Long-sleeved tops and spaghetti straps are ideal

• Slightly form-fitting dresses that cling to your bump rather than hang off of it can be very elegant

• Wraps, textured scarves, and saris create a whimsical, artistic look

• Accessorize! :)

• Try to find comfortable, natural-looking footwear. If you're wearing a shorter dress/skirt boots are always a hit and they work wonders to hide any swelling you may have in your feet. :)

• Lotion, especially on knees, elbows, and hands, help your skin to glow

Don't

• Avoid wearing tight undergarments, especially if you plan to show off your bump bare-skinned; you don't want red marks from elastic!

• Avoid baggy clothing or shirts that hang loosely - we'll lose the shape of your beautiful belly!

• Prints, stripes, and multi-color fabrics can be distracting from your form.

Quick Facts

• Maternity sessions are best done at about 7-8 months into the pregnancy for full, round bellies

• Sessions can be in any location or setting.

• Sessions can include your choice of family members

• Depending on your session purchase it can last from 30-90 minutes.

• Bring water, lotion, snack, extra makeup for touch-ups, one or two changes of clothing (optional)


Available Designer Gowns

What to Bring


I want to make your portrait session as easy (and fun!) as possible for you. I have compiled a list of tips and information to help you prepare for your upcoming session. Each session is unique so there may be extra items to bring. If you have any questions about what you may need during your session, please don't hesitate to ask!

Newborns & Babies

Baby wipes, diapers, towel, extra milk/formula, pacifier, any special items you want incorporated, favorite blanket, list of must have images


Kids

Comb/brush, extra change of clothes, favorite snack, favorite juice, wipes, sunscreen, favorite toy/game


Parents

Snacks, water, brush, makeup, extra change of clothes, sunscreen